F-16D Toon –
Polish
+
 Greek
Despite its Cartoon character, we recommend making this small scale model by intermediate / expert model makers.
The many finely detailed resin parts require some experience with this type of material.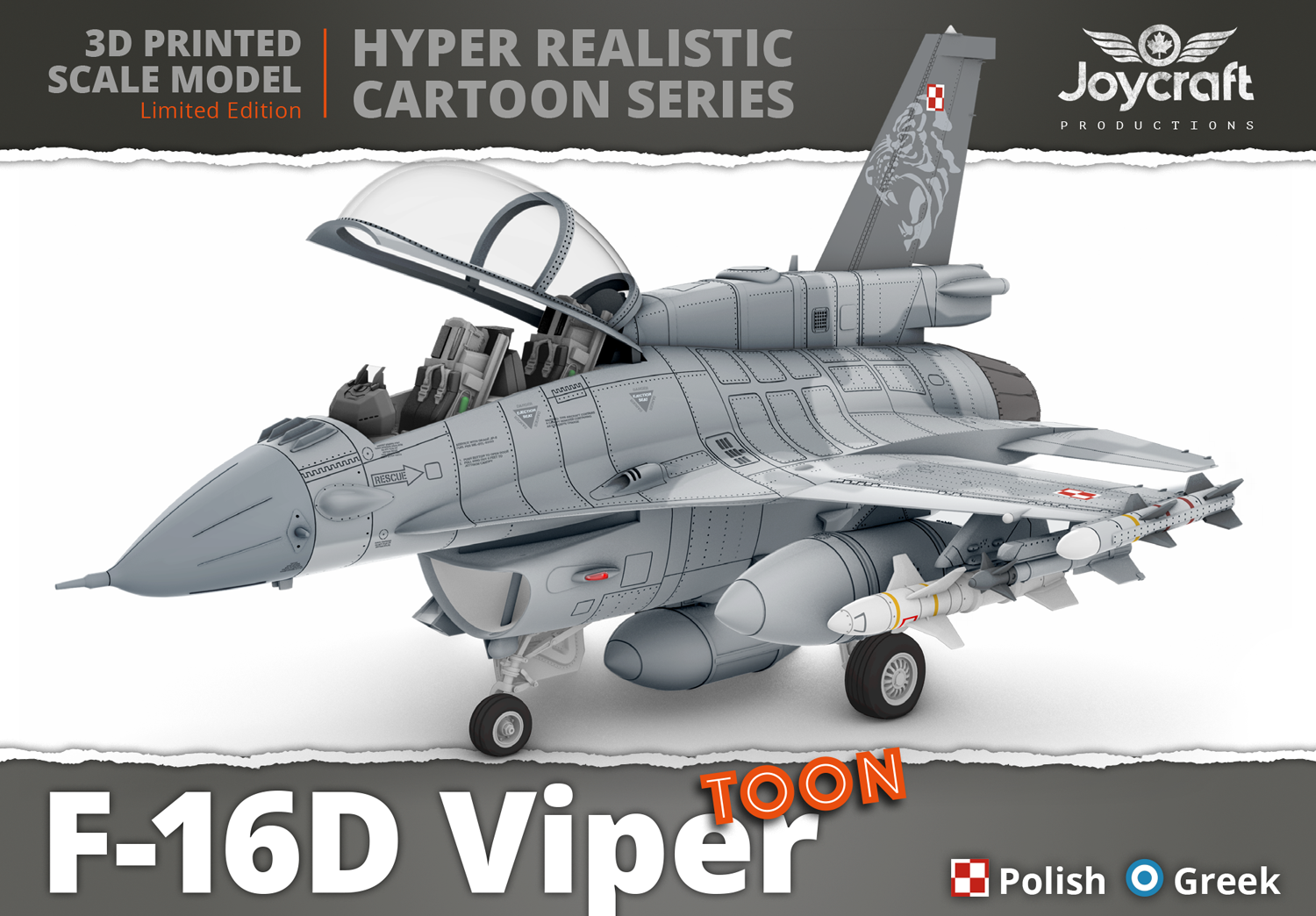 Buildable resin scale model | Contains the necessary parts for the construction of one model | Cyanoacrylate glue and paint are not included | Decal sheet for 2 Polish versions and 1 Greek version are included | Model reserved for experienced model makers | The assembly of this model requires tools such as model makers knives. Handle tools with care to avoid injury | Recommended age: 14 years and over | This box contains small parts that may choke children | Keep out of the reach of children.
$59 USD
3D Printed Scale model   |   Limited Edition
Please allow 2 weeks for printing
and preparation of your F-16 Toon
IMPORTANT NOTE FOR EUROPEAN DELIVERIES
For our European customers, we highly recommend that you order from our partner AviationMegaStore.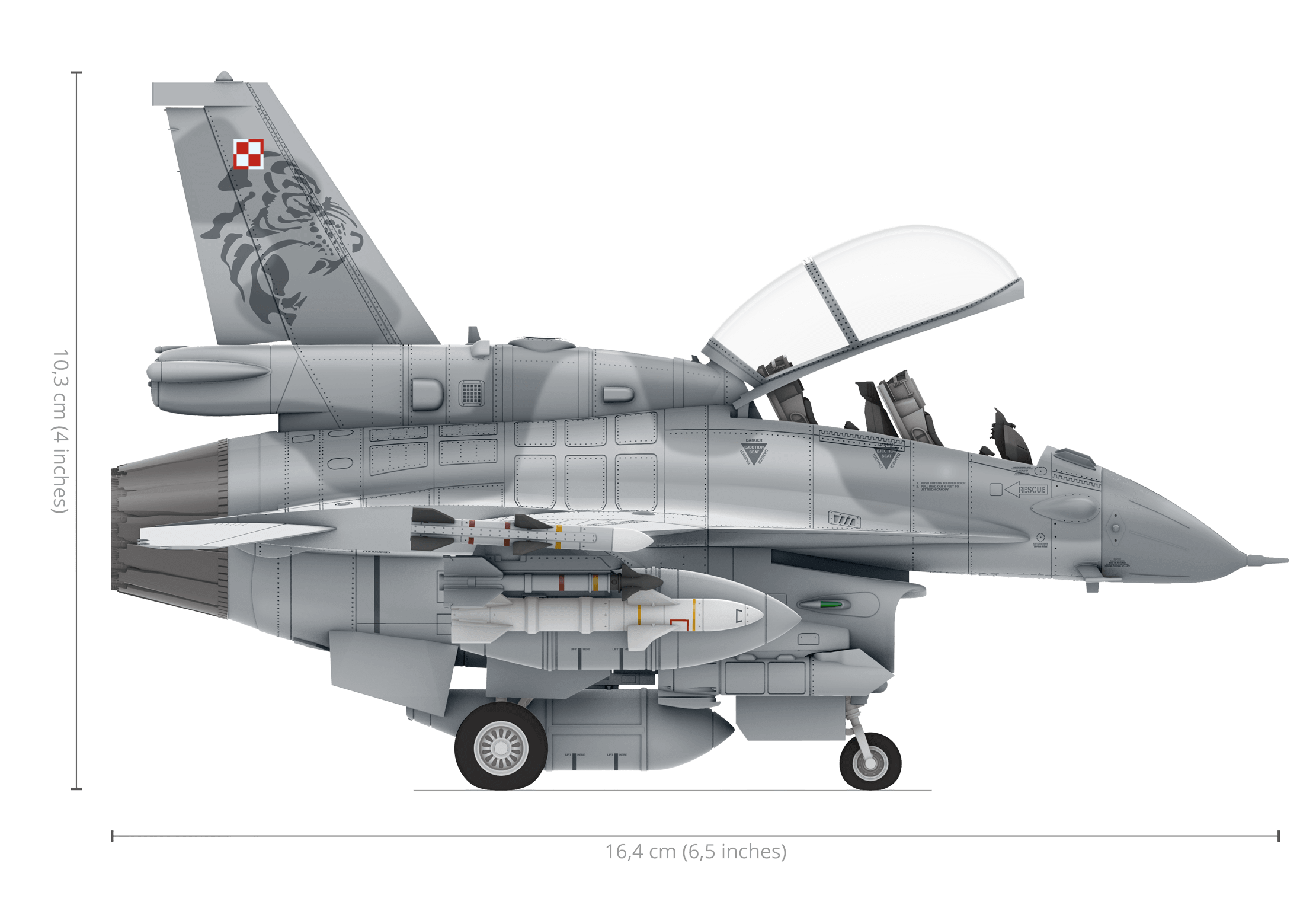 Dimensions:
Length: 16,4 cm (6,5 inches)
Height: 10,3 cm (4 inches)
Span: 14,3 cm (5,6 inches)
About Joycraft Productions
A young self-publishing house, Joycraft Productions relies on the enthusiasm of the community of model makers to promote its products through social networks.
Joycraft Productions aims to offer model makers an original, extremely high-quality and high-end product.